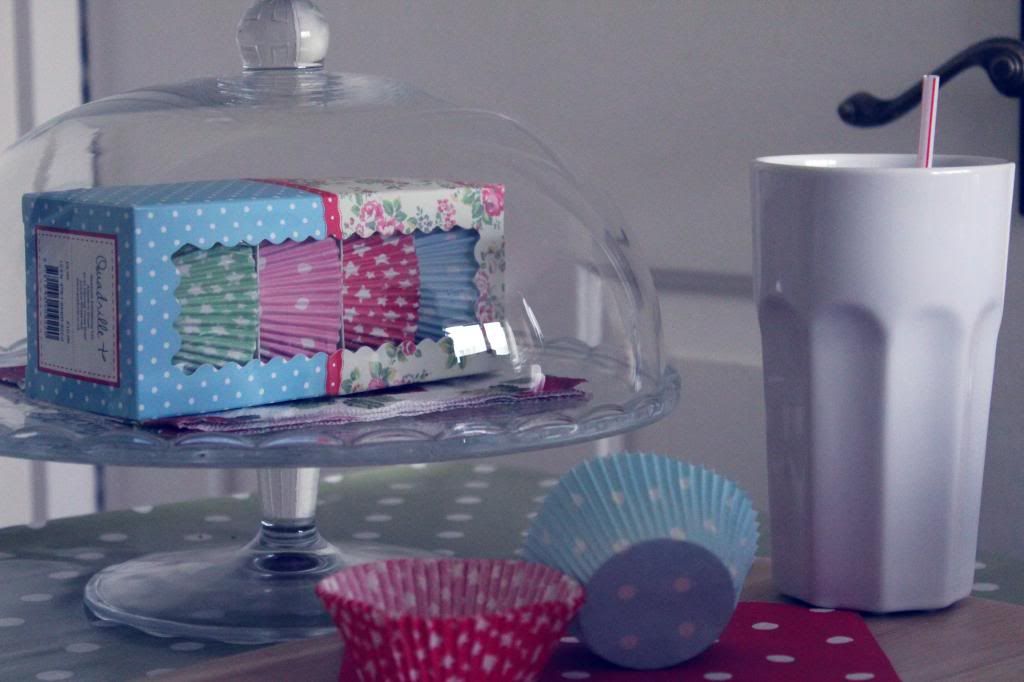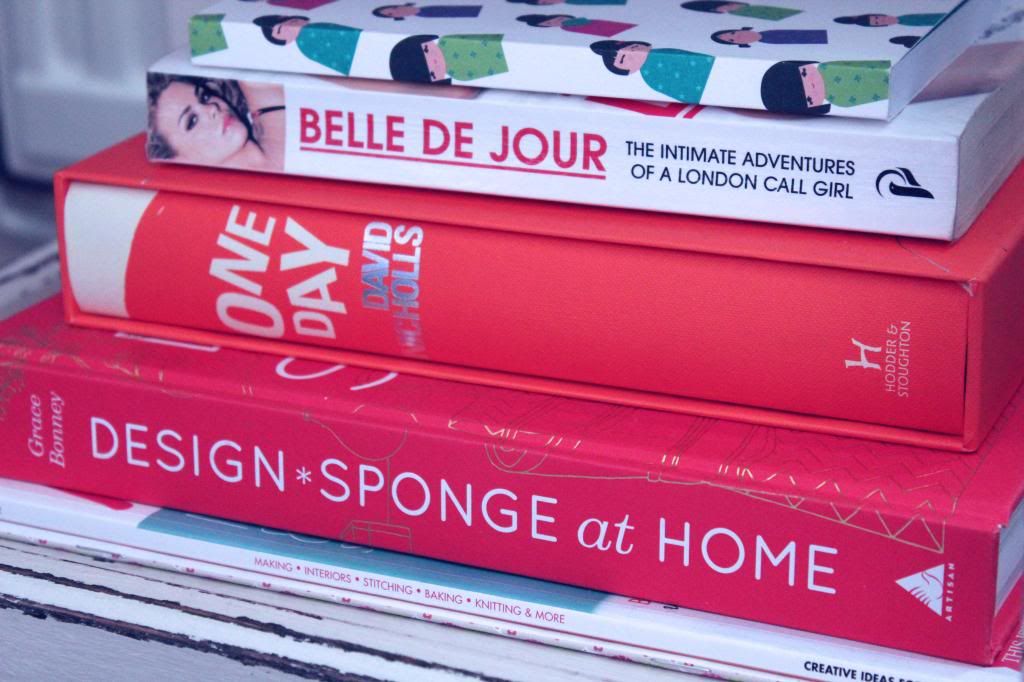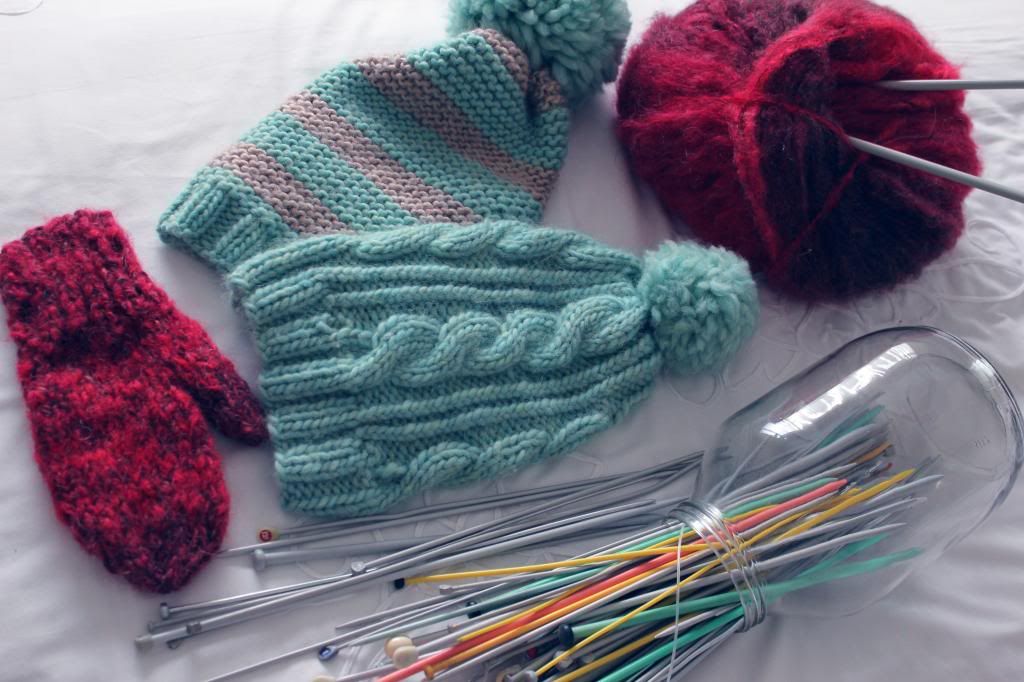 I have a few New Year's resolutions for 2013, but the most important one of all is to spend more time doing the things I love.
During 2012 I started to bake a lot more, and still very much enjoy it despite not being able to find the time for it right now! I received a lovely cake stand over Christmas which I want to use as often as possible! I can't wait to have a gorgeous cake underneath its glass dome. Another resolution of mine (which was something I didn't stick to last year) is to read more. I wish I had more knowledge of books, I wish I had read a lot more than I have. The image above is just a teeny selection of books I've been wanting to finish...
I think 2013 will bring lots of crafty goodness. After picking up my knitting needles last year, I've enjoyed experimenting with different patterns (as well as the reward of new accessories at the end of it!) I'm currently arranging a knitting club which will hopefully start very soon. I can't wait!
I've also taken interest in the thirty day smoothie challenge after discovering it on Instagram. I've been mostly sticking to it, although I did have a dinner of veggies this evening instead of my daily smoothie fix. I'll be posting some pics and recipes up on here over the next few days if you're interested!
Anyway, I hope you've all had a very lovely week. Friday is almost here!
x