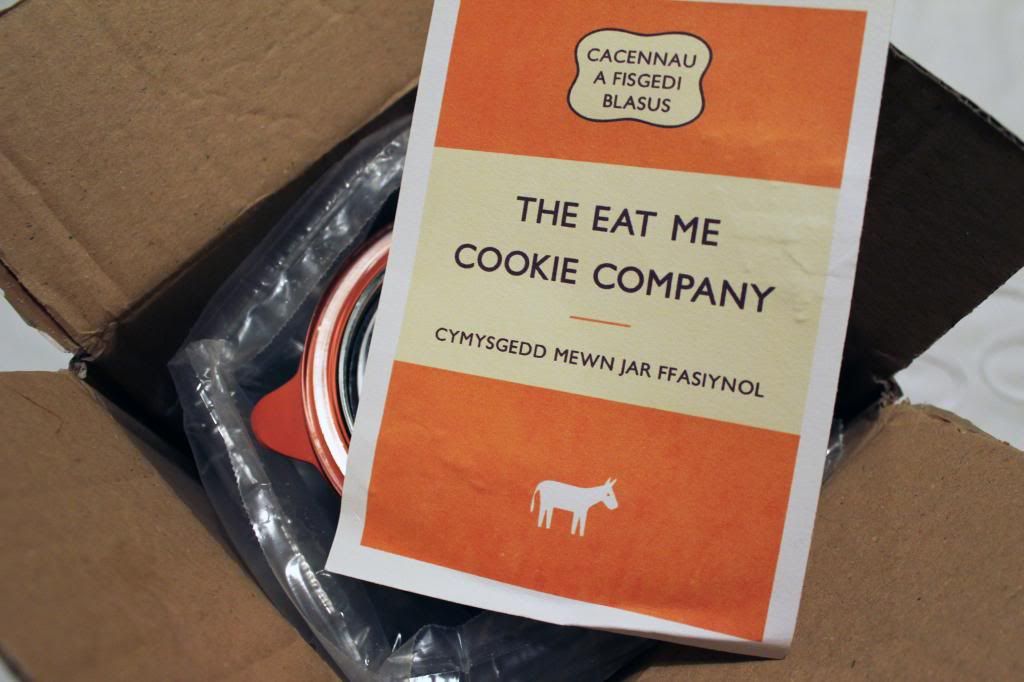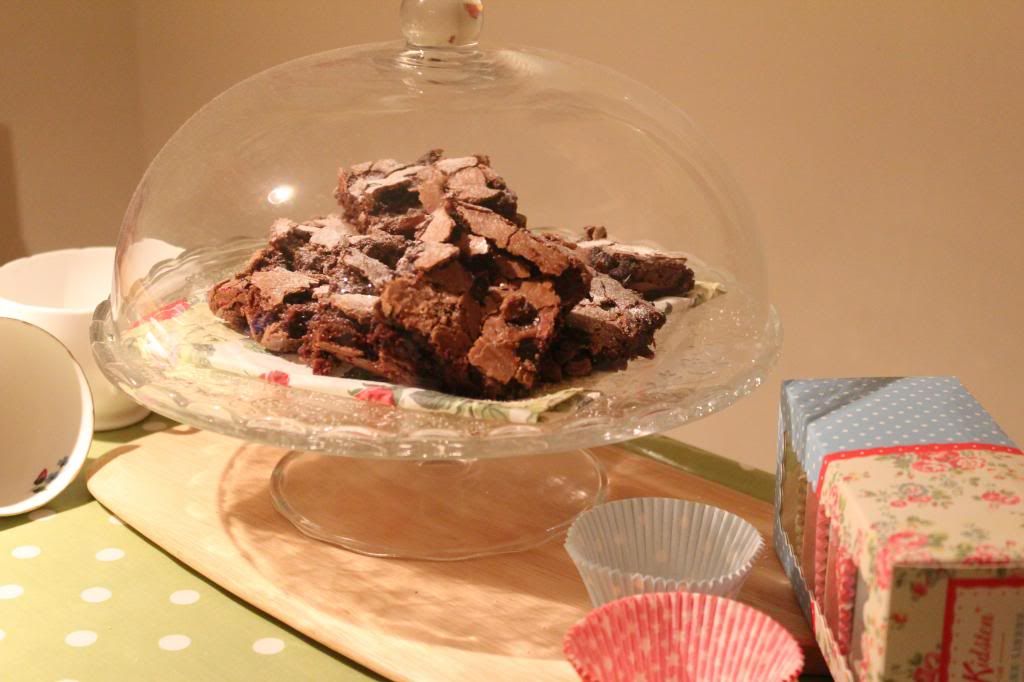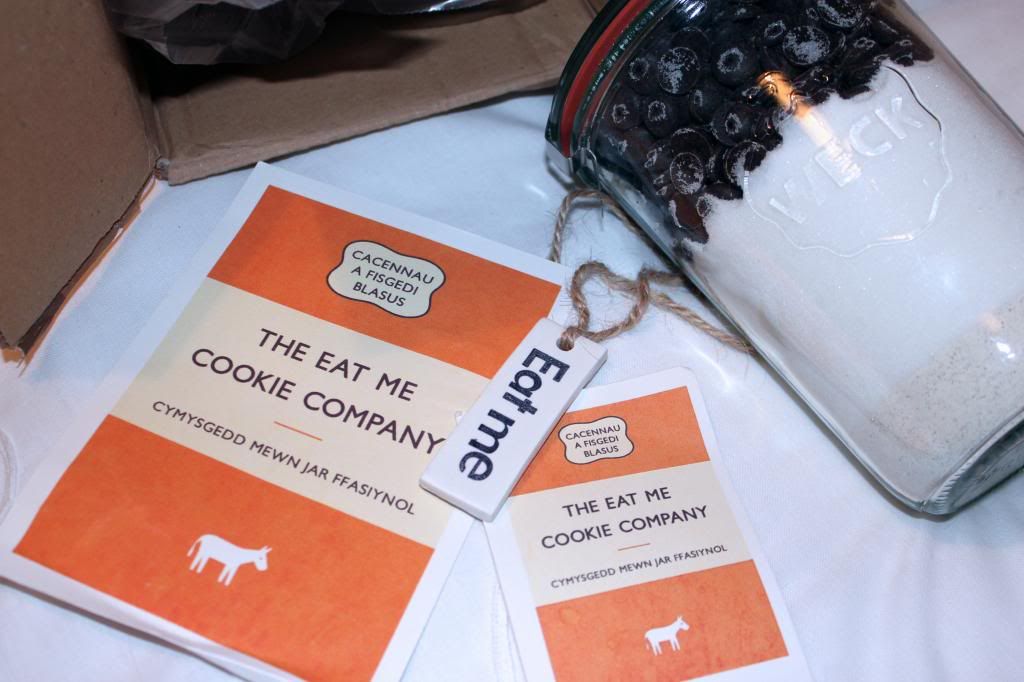 Firstly, I'd like to apologise for being absent for quite some time. We've had internet problems at home, and I've been without it for a week.... Yes, it's really hard for someone who's constantly glued to their phone....
Anyway...
I was recently contacted by Ashleigh at Eat Me Cookie Company to try out her lovely range of cookie and cake mixes in a jar. As stated when she contacted me, she wanted an honest opinion about her products, and this is what I thought...
After Ashleigh contacted me, my brownie mix was delivered very quickly. The same evening, I ended up baking my brownies in excitement! I'd seen a couple of similar products before Christmas in a local market, and was keen to give one a go.
The presentation and design was lovely - just up my street! Labeling, font, colour - everything worked nicely. I loved the use of the ceramic label as well - it's something you could use over and over again, as well as the vintage looking glass jar.
The instructions were fairly easy to follow, although I'm still not used to American measurements such as 'cups' and 'fahrenheit.' I had to measure out some butter, and did a little bit of guessing work! Other than that, the instructions were simple.
All ingredients were placed in the jar, therefore it made separating rather difficult. Separating the chocolate drops from the flour, the flour from the sugar, and so on! Despite this fact, I was enjoying myself - after all, I do love baking.
It was recommended I baked the brownie mixture in the oven for approximately 45-55 minutes. After 30 minutes, the brownies still hadn't solidified enough or risen. I took them out of the oven after an hour, the top looked rather crispy, although the middle seemed a little gooey still.
A while after, the brownies slumped a little, I left them to cool down and cut them up into even squares.
The brownies tasted lovely, although I found the texture a little unusual due to their harder outside shell!
Overall, I liked the product, the packaging was lovely, but I was left a little disappointed with the result. After contacting Ashleigh, she explained the temperature and time was based on her personal preference, but we all like our brownies slightly different!
I'd definitely like to try out some more of her products though - Her cupcake jars look lovely!
Check out her Etsy shop here.
x