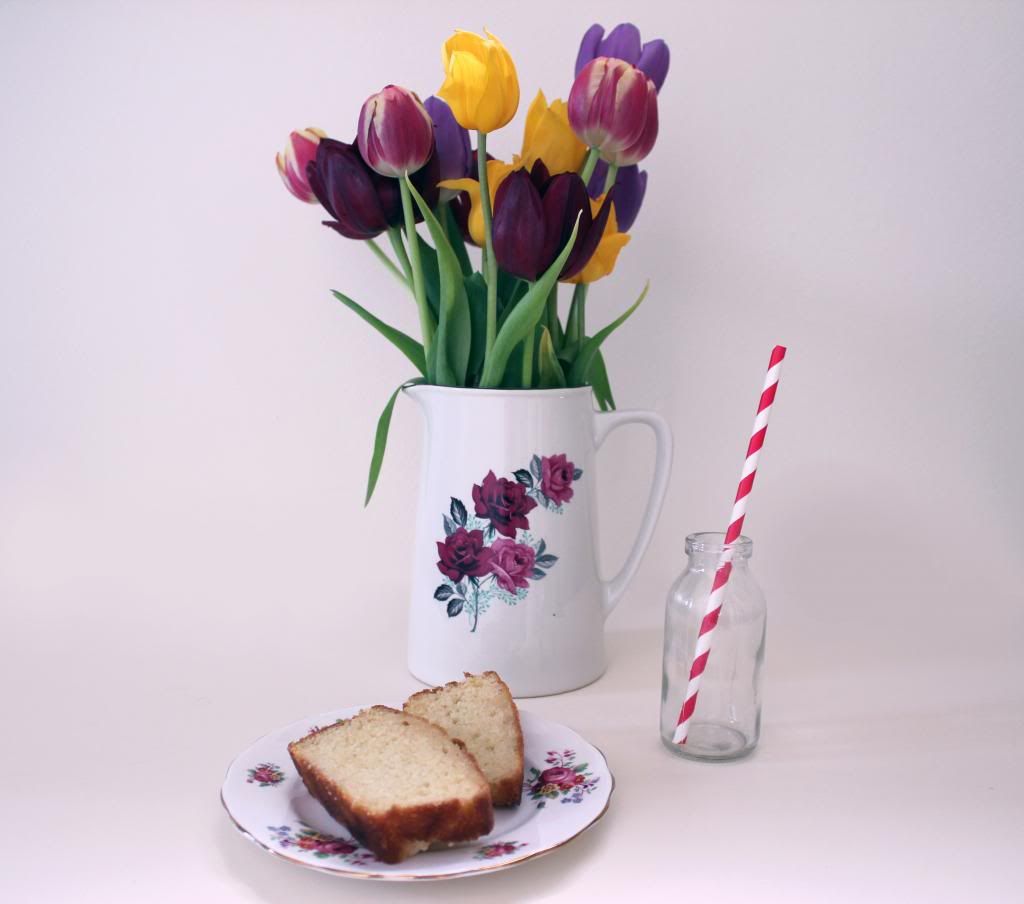 I had the most gorgeous lemon cake in a cafe at Betws Y Coed over the weekend, so lovely in fact that I decided to make one myself!
The recipe I used was found online, but I think I'll change it a little next time.
Ingredients
125g soft butter
175g caster sugar
175g self raising flour
1tsp baking powder
2 eggs
1 large lemon grated rind of (I'd definitely use more next time!!)
65ml of milk
For the lemon syrup
3tbsp granulated sugar
juice of lemons used for rind
Grease and line a loaf tin. Preheat oven to 180 degrees.
Mix all ingredients together and place the mixture in the loaf tin.
Bake for 40-50 minutes, or until a skewer comes out clean.
Make the syrup by heating the lemon juice and dissolving all the sugar. Once the cake has cooled a little, poke your skewer all over the cake and pour the syrup mixture over the cake.
Leave the cake in the tin until it's cold.
Take your cake out of the tin, slice up and enjoy!
x