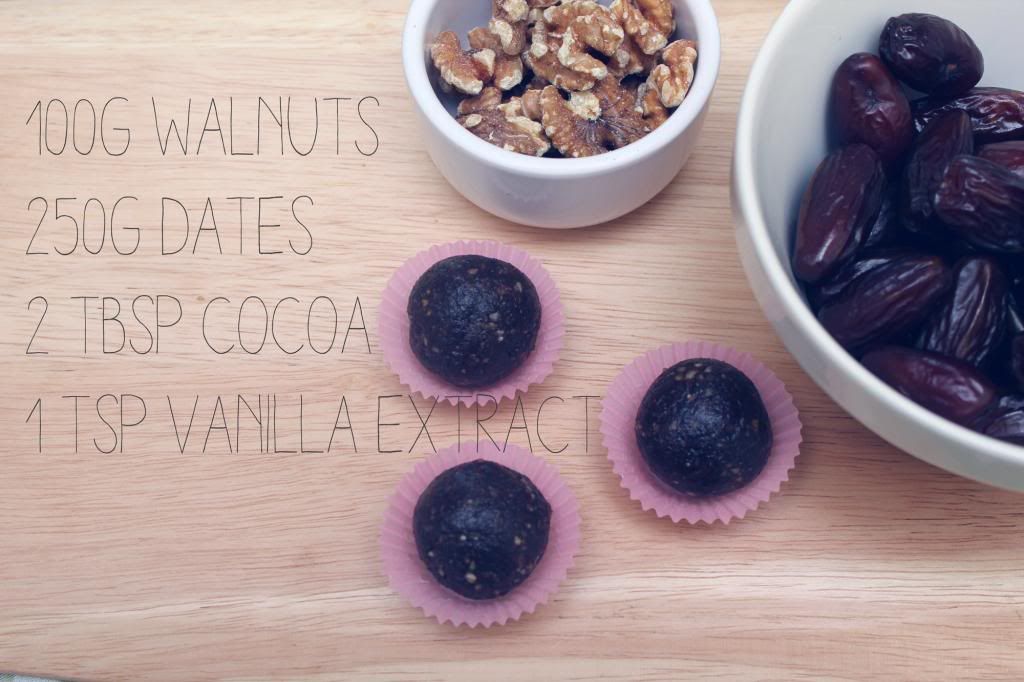 My diet had gone out the window over our holiday last week. Not really by choice, but eating healthy while you're away can be very difficult. It's not like we've been away for a week or two, but I need to make an effort to get back into the routine of going to the gym often.
I don't tend to snack often, but when I do, I'd like it to be fairly healthy. Something I love snacking on is Nakd bars, although they can be expensive. At just around 100 calories per bar, they're full of natural ingredients. I found the recipe on
The Glue Gun Girl's blog
.
They're very easy to make and extremely yummy too!
Next time, I think I'll add some more cocoa powder just to make it a little bit more chocolatey.
Have you tried making these yet?
x