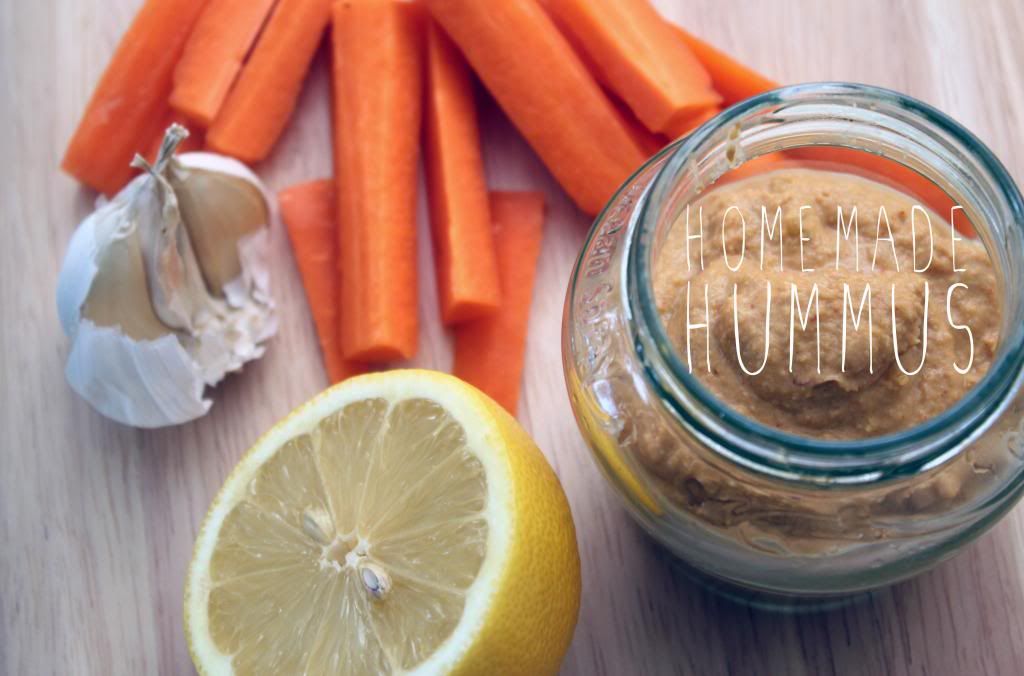 Lately, I've been trying to incorporate healthier snacks in my diet. I recently downloaded the Nikki Sharps 5 day detox to mix it up with my regular diet. I've also started taking My Fitness Pal more seriously by taking note of calorie intake and exercises. And after having joined the gym a month ago, I already feel much better.
After I bought my hand blender over the weekend, making smoothies, sauces and dips are much easier! I can now make some hummus to take with me to work with carrot sticks, all you need is a variety of herbs and a few ingredients! The Tahini can be bought at local health food stores, I got mine at Holland and Barrett. The chilli flakes used were the Very Lazy red chillies in white wine vinegar - Perfect to add more flavour to your hummus!
The Ingredients
200g Canned chickpeas
Half a lemon (squeezed)
3 Garlic cloves
1 tsp Ground cumin
100ml Tahini
2 tbsp Olive oil
1 tsp Paprika
Pinch of salt
1 tsp Very Lazy Chilli flakes
There you have it, a very simple hummus recipe. Perfect as a snack with chopped up vegetables!
x