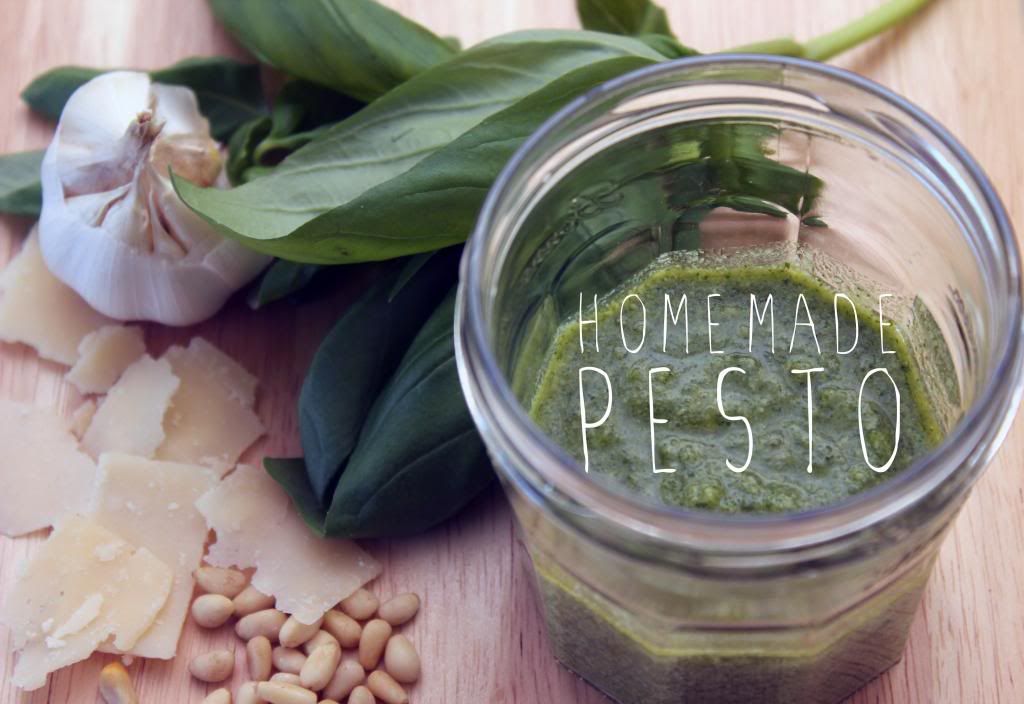 Today, I bought myself a hand blender! I make it sound like such an achievement!
Anyway, I've been looking at lots of recipes lately such as homemade hummus and pesto, but I knew my old blender was no good for doing things like that.
This one can make almost anything, fresh smoothies or milkshakes, sauces - the lot! I was really pleased with the results when I made pesto at lunchtime. I think I'll try some hummus later on, it'll be great to take to work with some carrot sticks.
Anyway, I really love pesto, but sometimes I find the basil really over powering. Making your own lets you decide exactly how you want it. I like mine with extra garlic and enough parmesan to keep me happy!
Here's the recipe...
50g Pine nuts
Large bunch of basil
50g Parmesan
150ml Olive oil
3 Garlic cloves
And there you have it, a very simple pesto recipe! Enjoy...
x