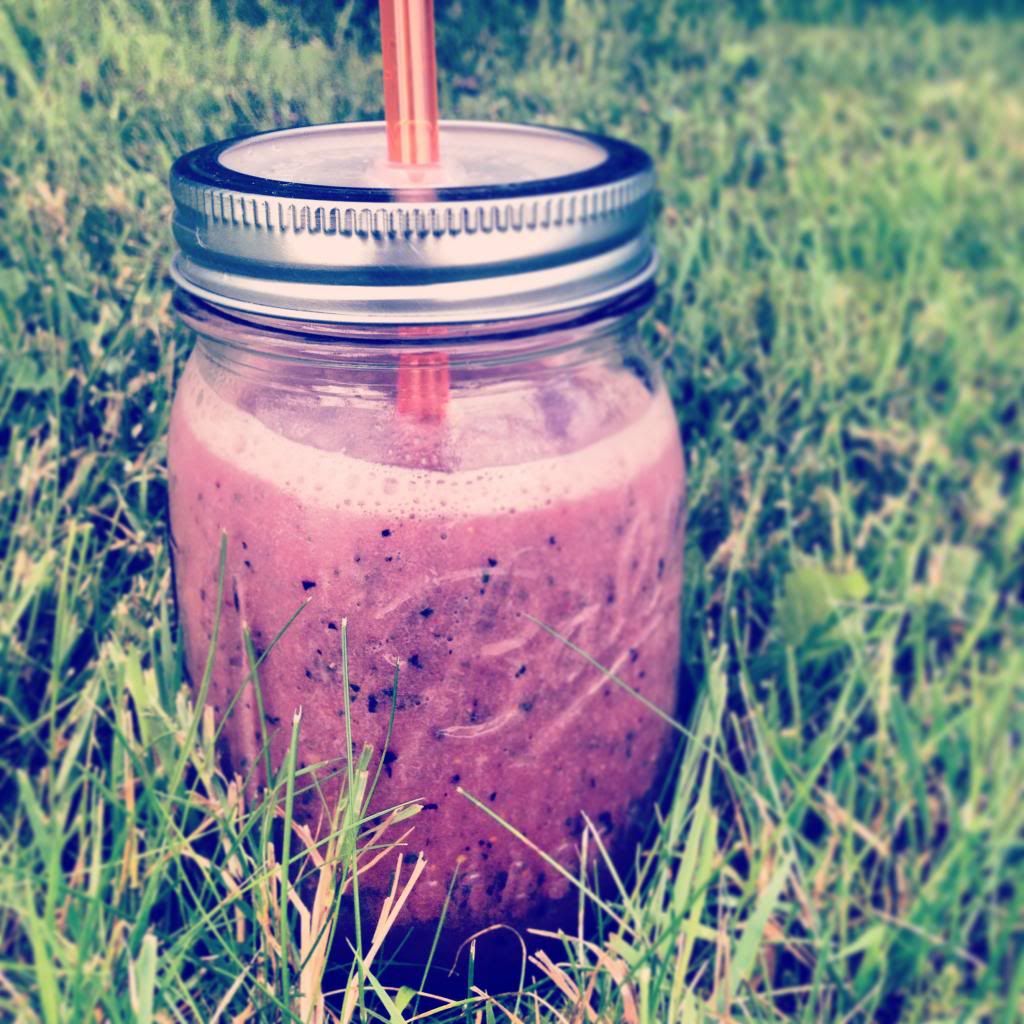 Still carefully deciding what I eat, smoothies are a great way of making sure you get a good dose of fruit and veg! I prepare my smoothies in advance, pack them up in freezer bags and take them out whenever I need them.
This one is a current favourite, made with...
Strawberries
Blueberries
Kale
Orange Juice
Bananas
It's inspired by Simple Green Smoothies (If you haven't already been exposed to
Simple Green Smoothies
, following them on Instagram is a must - Gorgeous photographs of smoothie inspiration!)
How many of each fruit you put in the smoothie is up to you depending on taste. If you like your smoothie a little thinner, add more orange juice!
My mason jar lid and straw came from
The Mason Bar Company
the other day as well. It'll be so handy to take my morning smoothies with me to work - something I'm really looking forward to. I'm very pleased to say that my diet combined with 3 - 4 gym sessions a week are going great. My strict diet has started two weeks ago, and the gym sessions for just over a month now. I've already lost a few pounds just by doing so, and feeling great as a result.
On Tuesday I'll be off to Amsterdam and I'm really hoping the healthy eating won't be slacking over my break away! I know how hard it can be to keep it up when you're away...
I'll be posting my smoothie of the week on here regularly, why not give this one a go?
x