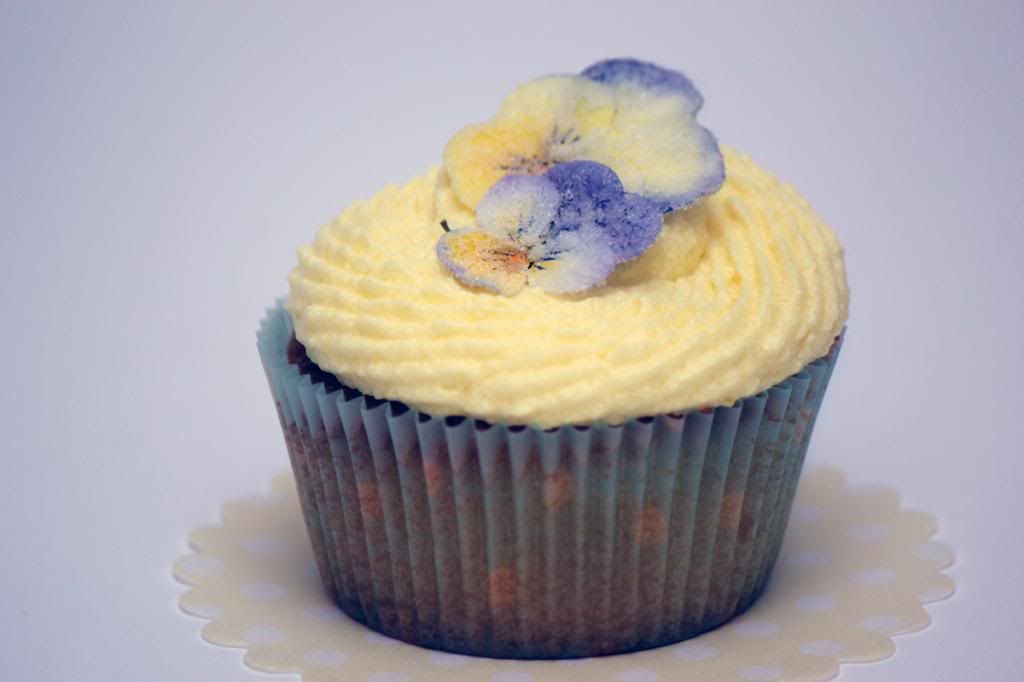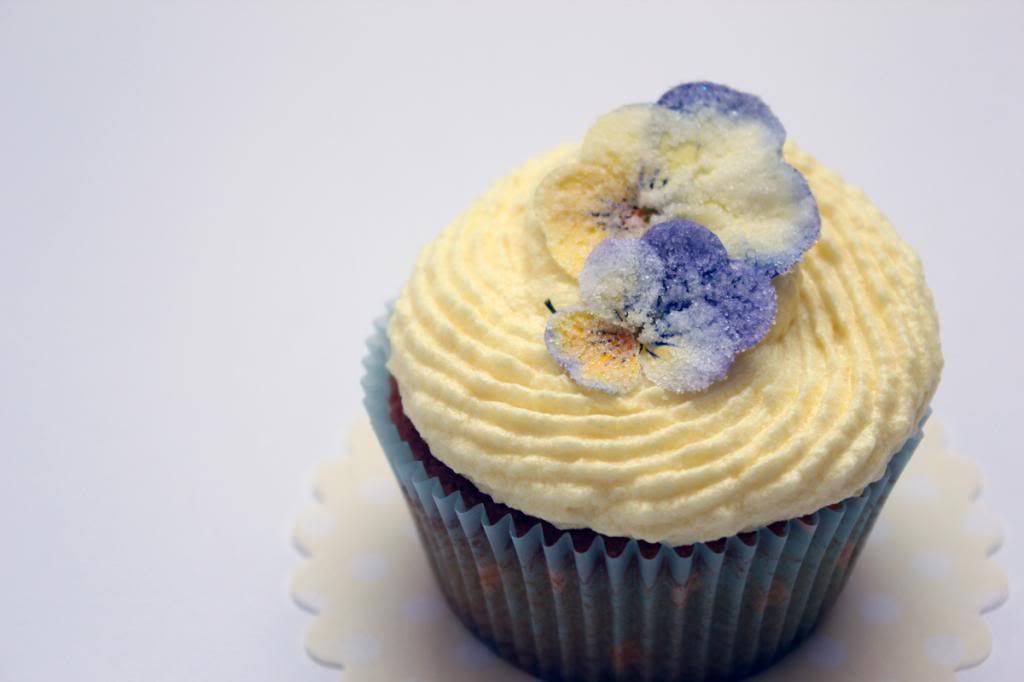 I was meant to blog about these a while ago, but unfortunately I just haven't had the chance.
Our office was taking part in the 'Macmillan Coffee Morning' again this year, and as a lover of baking, I had to get involved and add something amazing to top my cupcakes with - despite the dodgy looking piping!
I contacted Sarah from
Eat My Flowers
and received these absolutely gorgeous crystallised violas. I think they're such a fantastic idea and top off cupcakes and desserts beautifully.
Anyway, here are some photographs I took of the cupcakes topped with Sarah's beautiful flowers!
☆ ☆ ☆
On a different note, I am intending on writing a little 'life lately' blog post. I feel as if I've drifted away from my blog for quite some time now. I started writing a blog over two years ago when I was at a very difficult and unhappy stage of my life. Writing made me focus on the good things, instead of the bad. Especially when it came to writing so publicly.
Anyway, I do intend to post more on here!!
Thank you to all the lovely people who have read and supported my blog
x