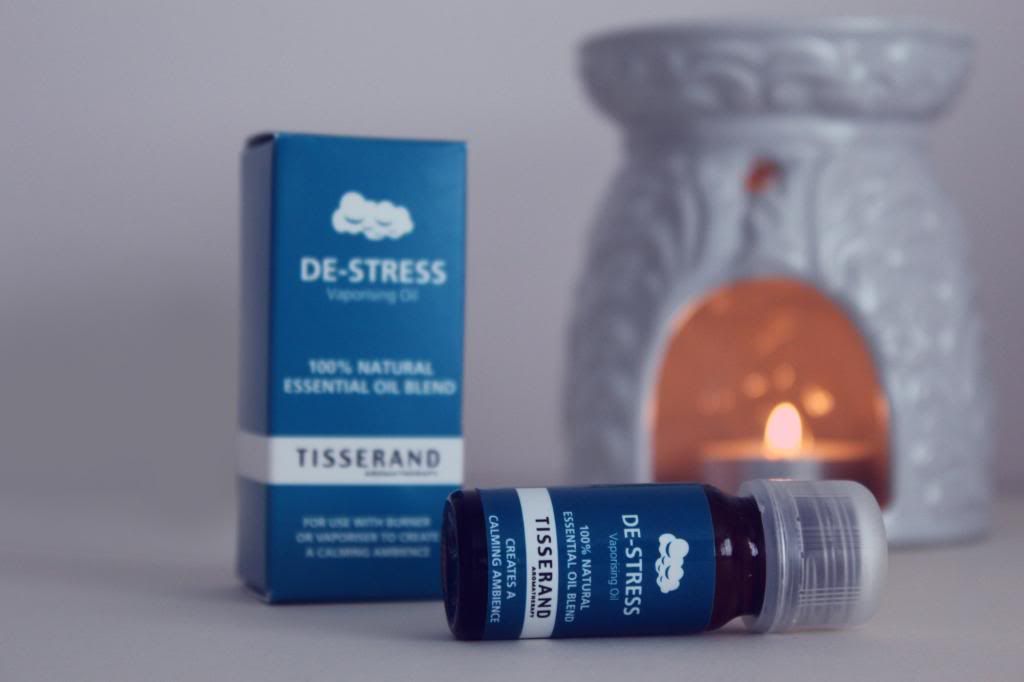 I've been eyeing up these little Tisserand oils for quite some time, so I decided to buy the 'De-Stress' blend to begin with. I'm a big fan of using my oil burners, I've actually developed a little obsession over them. Especially when the evenings are darker and much colder, it's always nice to light some candles and pour some oil into my oil burner. However, I've come to realise that buying quality oils to burn is a definite must.
This little treasure by Tisserand is a blend of organic patchouli, sweet orange and ylang-ylang. More than anything, I've found it extremely calming. I get stressed out over the smallest of things, my boyfriend is constantly telling me to calm down! This was probably the best one for me to start off with...
As I've been ill with the flu this week, this oil has helped relax and clear my head a little.
It's extremely calming, I just love how it fills my bedroom with a gorgeous and refreshing citrus smell!
It's also made me really want to try their other blends :
Sleep, Head Clear and Seasonal Joy
(sounds perfect for Christmas doesn't it!) Check them out
here.
I've also been eyeing up some cute oil burners on eBay recently - Great to give as Christmas gifts as well. My collection is slowly growing...
Have you tried any of the Tisserand oils? What do you think of them?
x